1 & 2 Corinthians: Two Letters to a Tough Church
Details
Number of Lessons: 2
Avg. Lesson Length: 23 Minutes
Time Required: 2 Hours Minimum
Level: Intermediate
Description
The Corinthian church was planted in a moral cesspool. The people who came to Christ and formed that church brought a wagon-load of philosophical, religious, and moral baggage with them that made this a tough church. The two letters we have from Paul to the Corinthians deal with some of the most thorny spiritual and moral issues addressed anywhere in the Bible. This course, 1 & 2 Corinthians: Two Letters to a Tough Church, contains essential help for the Church in any age.
With this course you will also receive Ray C. Stedman's teaching commentary related to this section of the Bible. Click here to see a sample chapter.
Reviews
I respect the views on 2 Corinthians first seven verses by the lecturer, even though Ray Stedman didn't have such a view. Actually, I have never encountered this anywhere else.
Kim
Course Reviewed: 1 year ago
Very helpful. There was some interesting new information, especially the literary device explanations. Affirmation of previous understandings and excellent summaries of important concepts regarding Christian beliefs and and applications to life today.
Ronee
Course Reviewed: 1 year ago
Professor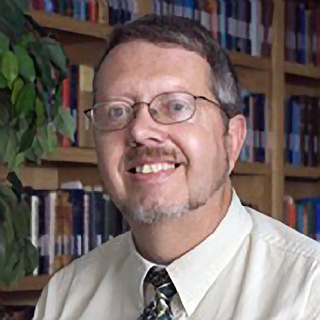 Craig L. Blomberg, PhD
University of Aberdeen in Scotland, PhD
Trinity Evangelical Divinity School, MA
Augustana College, BA
Objectives
To introduce students to survey information related to the New Testament.
To help develop critical and practical aptitudes in understanding the Bible.
To provide scholarly information that will foster a better understanding of the historical and biblical context of the New Testament.
Activities
Video Lectures
Audio Lectures
Transcripts
Handouts
Quizzes & Exams
Learning Paths
Advanced Biblical StudiesDetails
Reviews
Brief but in-depth look at explaining the condition of Corinthians church and why the letters were written.
Masayoshi
Course Reviewed: 1 year ago
Always informative and relevant
Glen
Course Reviewed: 1 year ago
Good basic study.
Donald
Course Reviewed: 1 year ago
It was a great opportunity for me to appreciate once again these two letters from Paul to the Corinthians.
Mputu
Course Reviewed: 1 year ago
Enjoyed this course as well.
Michael
Course Reviewed: 2 years ago
Good course
Cathleen
Course Reviewed: 2 years ago
I enjoyed the content and gained some significant insights into 1 and 2 Corinthians.
Dale
Course Reviewed: 2 years ago