1 Chronicles-Nehemiah: Grace Greater Than a Nation's Sins
Details
Number of Lessons: 3
Avg. Lesson Length: 26 Minutes
Time Required: 3 Hours Minimum
Level: Intermediate
Description
1 Chronicles – Nehemiah describes the fact that while Israel and Judah flaunted their disobedience in God's face and persecuted His prophets, He kept His commitment to His covenant promises. Chronicles traces the Davidic kings through whom God would bring His Messiah. Although God exiled His people, Ezra and Nehemiah tell how He restored them to their land and life.
With this course you will also receive Ray C. Stedman's teaching commentary related to this section of the Bible. Click here to see a sample chapter.
Reviews
I'm so thankful for all that I am learning in these courses! I appreciate the time and effort put into these.
Denise
Course Reviewed: 3 months ago
A great course – so much to learn!
Glen
Course Reviewed: 6 months ago
Professor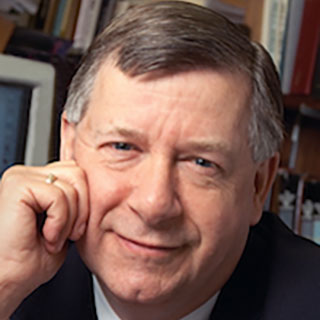 Douglas K. Stuart, PhD
Harvard University, PhD
Yale Divinity School, graduate studies
Harvard University, BA
Objectives
To introduce students to survey information of the Old Testament.
To help develop critical and practical aptitudes in understanding the Bible.
To provide scholarly information that will help students better understand the historical and biblical context of the Old Testament.
Activities
Video Lectures
Audio Lectures
Transcripts
Discussion Questions
Handouts
Quizzes & Exams
Learning Paths
Advanced Biblical StudiesDetails
Reviews
This course was a great history lesson for me. My knowledge of the Old Testament was enriched by this course.
I had no knowledge of what Ezra or Nehemiah was about or their part in rebuilding of the temple. It has really helped me to better understand the history of the Israelites and has made the OT come more alive. Great course. Challenging as it includes a lot of history to remember but I found it very interesting and it made the reading lesson exciting!
Evon
Course Reviewed: 6 months ago
Very good. I enjoyed this professor. He had a way of making it interesting by paraphrasing the story in a conversational, storytelling way.
Dorothy
Course Reviewed: 1 year ago