1 Timothy-Hebrews: Letters to Pastors & to a Church Struggling to Believe
Details
Number of Lessons: 2
Avg. Lesson Length: 21 Minutes
Time Required: 2 Hours Minimum
Level: Intermediate
Description
This course, 1 Timothy – Hebrews: Letters to Pastors & a Church Struggling to Believe, combines three letters of instruction to young pastors and a letter to a church struggling with its foundational beliefs. The Pastoral Epistles provide doctrinal and tactical help to those who lead God's people; and Hebrews presents Jesus Christ as the sovereign Savior and Lord of His church and encourages its readers to pursue unreservedly their relationship with Him.
With this course you will also receive Ray C. Stedman's teaching commentary related to this section of the Bible. Click here to see a sample chapter.
Reviews
Good course, especially the other readings.
Stephen
Course Reviewed: 11 months ago
Very interesting, packed with refreshing history and reminding and strengthening our faith in Christ.
Masayoshi
Course Reviewed: 12 months ago
Professor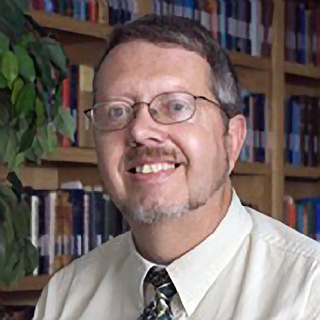 Craig L. Blomberg, PhD
University of Aberdeen in Scotland, PhD
Trinity Evangelical Divinity School, MA
Augustana College, BA
Objectives
To introduce students to survey information related to the New Testament.
To help develop critical and practical aptitudes in understanding the Bible.
To provide scholarly information that will foster a better understanding of the historical and biblical context of the New Testament.
Activities
Video Lectures
Audio Lectures
Transcripts
Discussion Questions
Handouts
Quizzes & Exams
Learning Paths
Advanced Biblical StudiesDetails
Reviews
Good basic understanding.
Donald
Course Reviewed: 1 year ago
I really enjoyed the way these studies were put together and the commentary and teaching that accompanied each study.
Kristin
Course Reviewed: 1 year ago
I enjoyed this course and was reminded of God's grace in my life.
Cathleen
Course Reviewed: 2 years ago
Good content, and insightful lessons. I truly believe that my knowledge of the scriptures has been enhanced.
Dale
Course Reviewed: 2 years ago