2 Samuel-2 Kings: The Difference Leaders Make
Details
Number of Lessons: 14
Avg. Lesson Length: 26 Minutes
Time Required: 4 Hours Minimum
Level: Intermediate
Description
2 Samuel-2 Kings: The Difference Leaders Make will guide students through a study of Israel's kingdom era—as a united nation and as a nation divided into Israel and Judah. It not only covers this critical time in Israel's history, but also provides an essential foundation for studying Israel's prophets.
With this course you will also receive Ray C. Stedman's teaching commentary related to this section of the Bible. Click here to see a sample chapter.
Reviews
The course was highly informative and devotional. It helped me understand the importance of biblical archaeology as well as a personal faith in God. Thank you!
Mizuho
Course Reviewed: 2 months ago
I have to say that I have enjoyed it ! There was a lot to learn about the periods of the ages in the commentary, and I tried to get it all in perspective, and retain what I learned. I find all the courses great, and thank you for the learning experience.
Karla
Course Reviewed: 2 months ago
Professor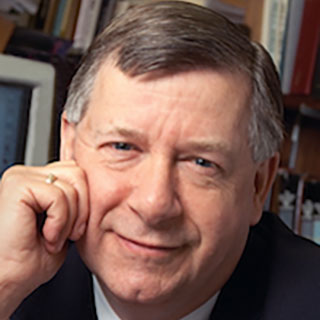 Douglas K. Stuart, PhD
Harvard University, PhD
Yale Divinity School, graduate studies
Harvard University, BA
Objectives
To introduce students to survey information of the Old Testament.
To help develop critical and practical aptitudes in understanding the Bible.
To provide scholarly information that will help students better understand the historical and biblical context of the Old Testament.
Learning Paths
Advanced Biblical StudiesDetails
Reviews
Good effective courses. I am learning.
Brenda
Course Reviewed: 4 months ago
The course gave a good broad overview of the books of 2 Samuel, 1 Kings, and 2 Kings which otherwise includes incredible details of people, times, events, and places. The course was helpful in identifying the major themes in these books and contributes to my overall understanding of the Bible as a whole. I would recommend this course to others.
Joe
Course Reviewed: 4 months ago
Even though I think I have a pretty good handle on the Old Testament, I continue to learn new things.
Sheryl
Course Reviewed: 9 months ago
The courses and materials are excellent.
Carla
Course Reviewed: 11 months ago
Enjoyed the lectures. Very informative and helpful.
David
Course Reviewed: 1 year ago
Good content. Information valuable.
Donald
Course Reviewed: 1 year ago
Good content, insightful, and beneficial.
Dale
Course Reviewed: 1 year ago
I truly enjoy Dr. Stuart and his teachings. He helps me to understand more about the Bible and why things happened the way that they did.
Denise
Course Reviewed: 2 years ago
Lesson was refreshing and brief detailed not long stuck into one subject also covered area aligned with Christ work in love for us on redemptions and forgiveness, amen!
Masayoshi
Course Reviewed: 2 years ago
The course is good.
Stephen
Course Reviewed: 2 years ago