Acts: Crucifixion, Resurrection & Proclamation
Details
Number of Lessons: 4
Avg. Lesson Length: 23 Minutes
Time Required: 4 Hours Minimum
Level: Intermediate
Description
Most people recognize the fact that the crucifixion and resurrection of Jesus Christ was the turning point of world history. After His resurrection and ascension, His disciples spread His Church across the Roman Empire and changed the world. Acts: Crucifixion, Resurrection & Proclamation will add depth to the student's understanding and appreciation of these world-changing and individual life-changing events.
With this course you will also receive Ray C. Stedman's teaching commentary related to this section of the Bible. Click here to see a sample chapter.
Reviews
This was a comprehensive study of Acts. I specifically enjoyed reading the commentary by Stedman and listening to the lectures.
Sara
Course Reviewed: 2 months ago
A well structured and presented course.
Kim
Course Reviewed: 4 months ago
Professor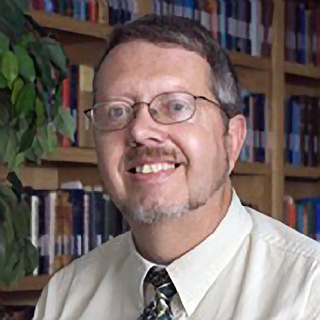 Craig L. Blomberg, PhD
University of Aberdeen in Scotland, PhD
Trinity Evangelical Divinity School, MA
Augustana College, BA
Objectives
To introduce students to survey information related to the New Testament.
To help develop critical and practical aptitudes in understanding the Bible.
To provide scholarly information that will foster a better understanding of the historical and biblical context of the New Testament.
Activities
Video Lectures
Audio Lectures
Transcripts
Discussion Questions
Handouts
Quizzes & Exams
Learning Paths
Advanced Biblical StudiesDetails
Reviews
I thoroughly enjoyed this class. Especially the lesson on Palestine and the growth of first century Christianity. All the classes in this learning path have been valuable to me and have influenced my faith immensely.
Kim
Course Reviewed: 1 year ago
Very good survey. Much information.
Donald
Course Reviewed: 1 year ago
Good content, very insightful and interesting.
Dale
Course Reviewed: 2 years ago