Case Management and Mentoring in Reentry
Details
Number of Lessons: 24
Avg. Lesson Length: 32 Minutes
Time Required: 24 Hours Minimum
Level: Advanced
Description
This course will examine theories and practices in case management and mentoring for successful reentry of offenders. Assessment and program development will be discussed as well as opportunities for developing skills.
Reviews
The content and especially the handouts which will be extremely useful to me for the ministries I am involved in.
Anonymous
Course Reviewed: 4 years ago
The lecturer was very experienced. The lectures were therefore not theoretical but based in real life.
Anonymous
Course Reviewed: 4 years ago
Professor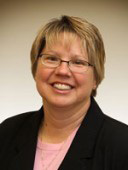 Karen Swanson
Northern Illinois University, EdD
Western Michigan University, MA
Calvin College, BS
Cornerstone University, BA
Objectives
Describe the theories and practices for case management and mentoring.
Integrate evidence-based practices into case management and mentoring.
Examine the role of the church in providing services and mentors for offenders.
Demonstrate case management and mentoring skills for working with diverse populations.
Identify services and intervention styles that maximize client strengths and resources.
Develop a faith-based mentor program integrating biblical principles and addressing spiritual formation.
Activities
Video Lectures
Audio Lectures
Transcripts
Outlines
Discussion Questions
Handouts
Quizzes & Exams
Reviews
To those who are interested in the field of Reentry I have found the content exceptional and would benefit any of those desirous of furthering their education.
Anonymous
Course Reviewed: 4 years ago