Daniel-Micah: Studies of Integrity – Good Men in Bad Times
Details
Number of Lessons: 2
Avg. Lesson Length: 26 Minutes
Time Required: 2 Hours Minimum
Level: Intermediate
Description
God's prophets stood up and spoke out when it was very unpopular to do so. As men with a message from God, they were preachers with a message that God-rejecting Israel and Judah wanted no part of. This course, Daniel-Micah: Studies of Integrity—Good Men in Bad Times, presents the men, their messages and their times.
With this course you will also receive Ray C. Stedman's teaching commentary related to this section of the Bible. Click here to see a sample chapter.
Reviews
Tons of info again. Quizzes were on the easy side. Well done nonetheless.
Dorothy
Course Reviewed: 3 months ago
These smaller courses are perfect for someone new to reading the bible or a great refresher to the people that have read it before. There is always something to gain.
Amanda
Course Reviewed: 5 months ago
Professor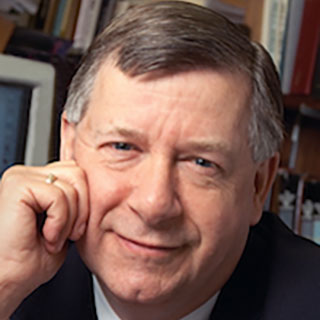 Douglas K. Stuart, PhD
Harvard University, PhD
Yale Divinity School, graduate studies
Harvard University, BA
Objectives
To introduce students to survey information of the Old Testament.
To help develop critical and practical aptitudes in understanding the Bible.
To provide scholarly information that will help students better understand the historical and biblical context of the Old Testament.
Learning Paths
Advanced Biblical StudiesDetails
Reviews
Very interesting, well written and easy to follow and understand.
Regina
Course Reviewed: 2 years ago