Defending Our Faith
Details
Number of Lessons: 6
Avg. Lesson Length: 6 Minutes
Time Required: 3 Hours Minimum
Level: Basic
Description
This course will guide you in ways to defend your faith while expressing God's love toward those who oppose you. The emphasis is not on "winning the argument" but on planting seeds of the gospel in your conversations. First Peter 3:15 says, "Always be prepared to give an answer to everyone who asks you to give the reason for the hope that you have. But do this with gentleness and respect."
We deeply appreciate the provision of these course materials from Urban Youth Workers Institute. If you have interest in their ministry please visit uywi.org.
Reviews
Great course that will help me to witness to those of other beliefs outside of Christianity.
Everett
Course Reviewed: 2 years ago
A very informative presentation! I did not know what Muslims, Mormons, Roman Catholics, or LGBT believed. Wow! Thank you Jesus for saving me!
Lindsey
Course Reviewed: 3 years ago
Professor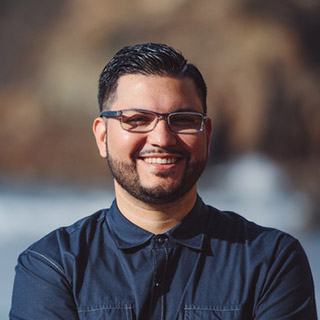 D. A. Horton
Calvary Theological Seminary, MA
Calvary Bible College, BA
Objectives
Define apologetics and explain why it is important.
Understand the difference between Christian apologetics and winning an argument.
Understand some of the different views held by other faiths.
Discuss how the Bible addresses questions raised by the LGBTQ Community.
Understanding the importance of responding to different views with gentleness and respect.
Activities
Video Lectures
Audio Lectures
Transcripts
Discussion Questions
Quizzes & Exams
Reviews
These courses gave me greater understanding of people's lives on the streets, broken homes, drugs and gangs, and I can closely relate to my youthful days but it gives me greater knowledge to break away from negatives of life to greater joy in God.
Masayoshi
Course Reviewed: 3 years ago
I greatly enjoyed this course because I learned more specific information about the different belief systems and how to witness effectively to them. Looking forward to continuing with these studies.
Donna
Course Reviewed: 4 years ago
This opened my eyes for the need to look at what other beliefs teach, and to humbly direct them to Christ.
Bradley
Course Reviewed: 4 years ago