Dimensions of Correctional Ministry
Details
Number of Lessons: 24
Avg. Lesson Length: 22 Minutes
Time Required: 24 Hours Minimum
Level: Advanced
Description
This course will provide an overview of ministry to offenders and their families and the Biblically-based role of the Church in that effort. In addition, the course will examine the basic structure and functions of the criminal justice system and the cultural distinctives that govern it. The primary focus will be on the multiple ministry opportunities present in each of the various phases of the criminal justice system– presentencing, long-term incarceration, and reentry.
Reviews
Insightful, educating, and provided food for thought.
Anyawa
Course Reviewed: 3 months ago
The course material is not just effective for correctional ministry, but for discipleship and ministering to people in general. My relationship with God became stronger and closer. I am a better servant of Christ because I applied the material in this course to my life. All Christians could benefit and find the material in this course useful.
Anonymous
Course Reviewed: 2 years ago
Professor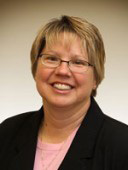 Karen Swanson
Northern Illinois University, EdD
Western Michigan University, MA
Calvin College, BS
Cornerstone University, BA
Objectives
Exhibit a passion for those who are spiritually lost and for discipleship.
Identify personal spiritual gifts and strengths.
Describe the biblical basis for ministry within the justice system and the historic roots of the Church's efforts in American corrections.
Define the mission and goals of the various correctional agencies and identify ways to effectively engage in ministry efforts within those settings.
Identify evidence-based practices used in corrections and criminogenic factors.
Summarize restorative justice principles and contrast them with current processes within the criminal justice system.
Identify the crucial junctures at which inmates and their families are most open to ministry and understand which specific ministry strategies are most appropriate for those points of contact.
Activities
Video Lectures
Audio Lectures
Transcripts
Outlines
Discussion Questions
Handouts
Quizzes & Exams
Reviews
The lectures are given by extremely knowledgeable instructors.
Anonymous
Course Reviewed: 2 years ago
Provided useful and practical applications that are needed in correctional ministry. I know I am more Christ-like and a better servant and disciple. This course has profoundly benefited me when ministering to others.
Anonymous
Course Reviewed: 2 years ago
I like that the course was in-depth with informative and relevant information that could be applied immediately in my ministry work. I became a better me, a better listener, and more understanding on how to deal with others.
Anonymous
Course Reviewed: 2 years ago
The material is very comprehensive and very useful. There were a lot of really practical ideas given and the lectures are well structured and easily absorbed.
Anonymous
Course Reviewed: 2 years ago
I liked the lectures and all the information and insight packed into them.
Anonymous
Course Reviewed: 2 years ago
The content was excellent in the ministry in which I serve.
Anonymous
Course Reviewed: 2 years ago
This course did a great job of covering all aspects of correctional ministry while also describing the criminal justice system. Not an easy feat. Also, we were given quite a few great resources, one of which I will be putting into practice in juvenile hall here in San Diego.
Anonymous
Course Reviewed: 3 years ago
Dr. Swanson designed and taught a very comprehensive introduction to correctional ministries.
Anonymous
Course Reviewed: 3 years ago
I have taken online courses through Liberty University, Antioch University Heritage Institute, and University of Phoenix and so far I have liked the format of this course the best. Content was different in each case so hard to compare but this online format was easy to figure out and more comprehensive than the others.
Shirley
Course Reviewed: 4 years ago
I am getting the information that I need to help me improve in my ministry as chaplain in a local jail, and am getting a very good scope of the correction process in general.
John
Course Reviewed: 4 years ago