Genesis-Leviticus: God Builds a People for Himself
Details
Number of Lessons: 3
Avg. Lesson Length: 26 Minutes
Time Required: 3 Hours Minimum
Level: Intermediate
Description
Genesis – Leviticus: God Builds a People for Himself tells the story of Israel's roots. From the creation of all things to the creation of Israel as a nation at Sinai, this course studies God's process of building a nation to represent Him on earth. It is the foundation for understanding the struggles and triumphs of the relationship between God and Israel that is recorded in the rest of the Old Testament books.
With this course you will also receive Ray C. Stedman's teaching commentary related to this section of the Bible. Click here to see a sample chapter.
Reviews
Lessons were very interesting, point driven and quizzes and exams related to what I learned from the lessons.
Rosa
Course Reviewed: 1 day ago
Before I started taking this course, I believed I knew everything about these three books of the bible, but I found that I knew only small amounts. The kind of things they teach you in Sunday school. I found this course interesting, and helpful to my studying.
Jacquelyn
Course Reviewed: 1 week ago
Professor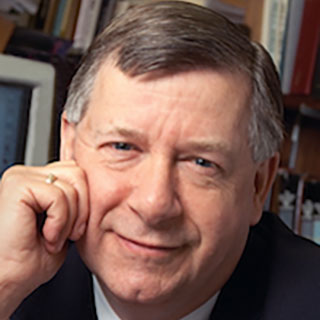 Douglas K. Stuart, PhD
Harvard University, PhD
Yale Divinity School, graduate studies
Harvard University, BA
Objectives
To introduce students to survey information of the Old Testament.
To help develop critical and practical aptitudes in understanding the Bible.
To provide scholarly information that will help students better understand the historical and biblical context of the Old Testament.
Learning Paths
Advanced Biblical StudiesDetails
Reviews
The course was very informative. It highlighted areas that were previously unclear and strengthen my overall knowledge of the three chapters.
Gwendolyn
Course Reviewed: 1 week ago
Speaker was amazing, I really enjoyed this course
Darlene
Course Reviewed: 1 week ago
The course was interesting,I felt it was more a basic course, I did learn some things I did not know..Quizzes were too easy
Sandra
Course Reviewed: 1 week ago
Very good course.
Leon
Course Reviewed: 2 weeks ago
Wonderful course!!!
Jimmy
Course Reviewed: 2 weeks ago
I really enjoyed this lesson
Sheridan
Course Reviewed: 2 weeks ago
Enjoyable and refreshing to revisit the creation and Exodus of the Hebrews. The genealogy was refreshing also.
Reda
Course Reviewed: 2 weeks ago
Great course
Scott
Course Reviewed: 3 weeks ago
Interesting, insightful
Virginia
Course Reviewed: 4 weeks ago
The course was good, however I thought it would be more detailed on each book and not just an overview. Great class overall.
Zelda
Course Reviewed: 1 month ago