Genesis-Leviticus: God Builds a People for Himself
Details
Number of Lessons: 3
Avg. Lesson Length: 26 Minutes
Time Required: 3 Hours Minimum
Level: Intermediate
Description
Genesis – Leviticus: God Builds a People for Himself tells the story of Israel's roots. From the creation of all things to the creation of Israel as a nation at Sinai, this course studies God's process of building a nation to represent Him on earth. It is the foundation for understanding the struggles and triumphs of the relationship between God and Israel that is recorded in the rest of the Old Testament books.
With this course you will also receive Ray C. Stedman's teaching commentary related to this section of the Bible. Click here to see a sample chapter.
Reviews
The Old Testament always has such great lessons that I learn something new from every single time. This course was well thought out and hit some great points.
Amanda
Course Reviewed: 2 months ago
An interesting and informative course from wise and knowledgeable presenters. I wish i had known of these courses years ago. They are really helping with my understanding of the role of Israel in God's plans for our salvation. Thank you.
Liz
Course Reviewed: 7 months ago
Professor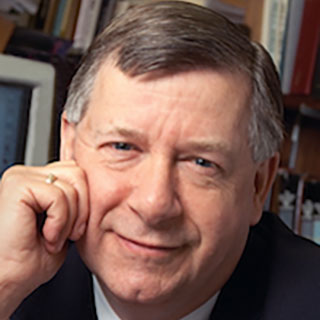 Douglas K. Stuart, PhD
Harvard University, PhD
Yale Divinity School, graduate studies
Harvard University, BA
Objectives
To introduce students to survey information of the Old Testament.
To help develop critical and practical aptitudes in understanding the Bible.
To provide scholarly information that will help students better understand the historical and biblical context of the Old Testament.
Reviews
Very good overview of Genesis through Leviticus. Thoroughly enjoyed. Thank you.
Pamela
Course Reviewed: 10 months ago
This class was very insightful and interesting.
Ashley
Course Reviewed: 2 years ago
It is good to tie the OT to the NT consistently. We must understand the OT if we are to really understand the NT.
Thomas
Course Reviewed: 2 years ago