Genesis-Leviticus: God Builds a People for Himself
Details
Number of Lessons: 3
Avg. Lesson Length: 26 Minutes
Time Required: 3 Hours Minimum
Level: Intermediate
Description
Genesis – Leviticus: God Builds a People for Himself tells the story of Israel's roots. From the creation of all things to the creation of Israel as a nation at Sinai, this course studies God's process of building a nation to represent Him on earth. It is the foundation for understanding the struggles and triumphs of the relationship between God and Israel that is recorded in the rest of the Old Testament books.
With this course you will also receive Ray C. Stedman's teaching commentary related to this section of the Bible. Click here to see a sample chapter.
Reviews
I have really enjoyed participating in this class… The part where we have to write our answers to the questions really challenged me to think about what I had read and learned and put my thoughts into words concerning it. I will remember specific things I learned, that I had read in scriptures before… but now has a better meaning and elements of it that will stick with me forever from the quizzes. Thank you so much, and I look forward to participating in your other courses. God Bless.
Karla
Course Reviewed: 3 months ago
I loved this course!
Alisha
Course Reviewed: 4 months ago
Professor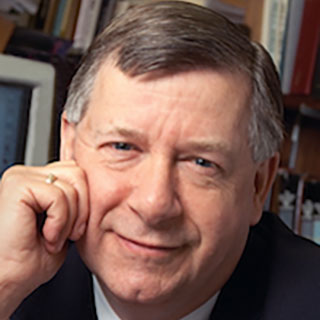 Douglas K. Stuart, PhD
Harvard University, PhD
Yale Divinity School, graduate studies
Harvard University, BA
Objectives
To introduce students to survey information of the Old Testament.
To help develop critical and practical aptitudes in understanding the Bible.
To provide scholarly information that will help students better understand the historical and biblical context of the Old Testament.
Activities
Study Guide
Audio Lectures
Transcripts
Course Assessment
Learning Paths
Advanced Biblical StudiesDetails
Reviews
Very interesting and easy to understand. This is such an excellent way of summarizing the first 3 books of the Bible.
Danvy
Course Reviewed: 8 months ago
Very concise and was an encouragement for me to know more and read more of Genesis, Exodus and Leviticus.
Joyce
Course Reviewed: 8 months ago
Good information – this will be helpful for me to teach my students aspects of the Old Testament in an interesting and applicable way.
Stephanie
Course Reviewed: 10 months ago
Excellent material, very clear and easy to learn.
Ruben
Course Reviewed: 11 months ago
The course was very interesting. I have read the entire Bible at least three times and this goes into extra information that I did not get upon reading the other times, a different perspective. I do all of the reading and taking the other classes has helped me look for what I had not before.
Donna
Course Reviewed: 11 months ago
Loved the course. Very informative.
Rick
Course Reviewed: 1 year ago
Very well presented. Even though I have studied these books often, I did learn a great deal.
Karin
Course Reviewed: 1 year ago
Very good course!
Pedro
Course Reviewed: 1 year ago
I feel like I have a much better understanding of the first three books of the bible I think it is very important to understand the old testament for a better understanding of the new.
Robert
Course Reviewed: 1 year ago
Good basic content and valuable insights.
Donald
Course Reviewed: 1 year ago