Haggai-Malachi: No Substitute for Obedience
Details
Number of Lessons: 2
Avg. Lesson Length: 26 Minutes
Time Required: 2 Hours Minimum
Level: Intermediate
Description
The prophets studied in this course, Haggai-Malachi: No Substitute for Obedience, ministered after Jerusalem's destruction and, in Haggai, Zechariah and Malachi, during the return and reconstruction of Jerusalem after the exile in Babylon. They demonstrate God's concern for all His people, Jew and Gentile, and emphasize the essential place of obedience to His moral will.
With this course you will also receive Ray C. Stedman's teaching commentary related to this section of the Bible. Click here to see a sample chapter.
Reviews
I really enjoyed my study of the prophets. Wish there had been more lessons. I learned so much and the history of the Israelites came together from a historical perspective. I also learned more about the character and attributes of God.
Evon
Course Reviewed: 3 months ago
Good content, good insights.
Dale
Course Reviewed: 1 year ago
Professor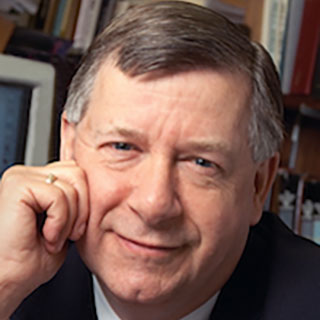 Douglas K. Stuart, PhD
Harvard University, PhD
Yale Divinity School, graduate studies
Harvard University, BA
Objectives
To introduce students to survey information of the Old Testament.
To help develop critical and practical aptitudes in understanding the Bible.
To provide scholarly information that will help students better understand the historical and biblical context of the Old Testament.
Activities
Video Lectures
Audio Lectures
Transcripts
Discussion Questions
Handouts
Quizzes & Exams
Learning Paths
Advanced Biblical StudiesDetails
Reviews
I really enjoyed these 2 lessons. I learned a lot.
Marilyn
Course Reviewed: 1 year ago
Good overview.
Donald
Course Reviewed: 1 year ago
I learned about these four prophets. I have probably read the Bible several times over the last twelve years or so, yet I continue to learn so many new things from God! God is great!
Kim
Course Reviewed: 1 year ago
Many courses here are all awesome, I recommend to everyone!
Masayoshi
Course Reviewed: 1 year ago
Excellent as always.
Diana
Course Reviewed: 1 year ago
All very good and informative
Glen
Course Reviewed: 1 year ago
I gained some new insights by reading all of these books of prophecy side by side and in the context of biblical history.
Sandra
Course Reviewed: 2 years ago
Loved the historical background information, which helps to understand the visions and symbolism. It is too bad that these books are not taught in this way in our weekly sermons.
Dorothy
Course Reviewed: 2 years ago