In the Beginning
Details
Number of Lessons: 6
Avg. Lesson Length: 7 Minutes
Time Required: 3 Hours Minimum
Level: Basic
Description
Does God really exist? If God does exist, why is that important? This course will introduce you to the idea that God does exist, who He is, what He wants from you, and why this is important for you. This is a great course for group study with teens and those searching for truth about God.
We deeply appreciate the provision of these course materials from Urban Youth Workers Institute. If you have interest in their ministry please visit uywi.org.
Reviews
I enjoyed the videos. They really illustrated the point of the lesson and were real and down to earth.
Rachel
Course Reviewed: 2 years ago
I am an older woman and my goal is to approach all of this coursework in child mode and with the heart of learning. It was a surprise to step into a "classroom" that was geared toward youth work and also spoken in the language of the young. I was refreshed and strengthened by it, along with a renewed outlook toward our precious youth and the value of shaping them toward a better future for all of us, along with leading them to God. Along the way I found myself placing my feet into the shoes of the young and recognizing their trials at this time in the world. I experienced growth and the joy of finding teachers based upon the stories and teachings of others. Thank you for the wonderful work put into this course. I am looking forward to the next.
Rebeccah
Course Reviewed: 2 years ago
Professor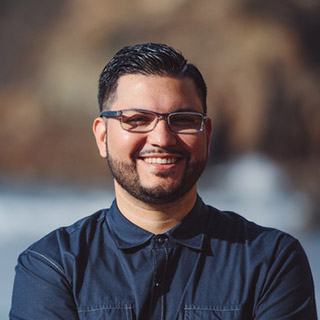 D. A. Horton
Calvary Theological Seminary, MA
Calvary Bible College, BA
Objectives
Explain God's existence.
Explain what the name I AM means.
Understand what it means to be God's masterpiece.
Know where to go for an unlimited supply of eternal satisfaction.
Explain what it means and why it is important to love God with everything you have.
Explain how brokenness can become beautiful.
Activities
Video Lectures
Audio Lectures
Transcripts
Discussion Questions
Quizzes & Exams
Reviews
The course was great from start to end. I learned a lot as well as recapped and brought me to a better understanding of things.
William
Course Reviewed: 2 years ago
Very well written and thought out I highly recommend this course to all who seek to learn more. I am going to require my future leaders in my church take these training courses.
Michael
Course Reviewed: 3 years ago
I am enjoying the wonderful forum your school uses. It is challenging yet compatible for learning.
Charlotte
Course Reviewed: 3 years ago