James-Jude: Letters to Everyone – General & Johannine Epistles
Details
Number of Lessons: 3
Avg. Lesson Length: 20 Minutes
Time Required: 3 Hours Minimum
Level: Intermediate
Description
Unlike Paul's epistles, the general epistles were not addressed to a particular city or person. These letters deal more with the broader topics of suffering and the dangers of false teachings and unbelief among Christians. This course, James – Jude: Letters to Everyone – General & Johannine Epistles, covers these epistles.
With this course you will also receive Ray C. Stedman's teaching commentary related to this section of the Bible. Click here to see a sample chapter.
Reviews
Very inspiring lessons. I especially enjoyed Dr. Stedman's commentary on the book of Jude.
Kim
Course Reviewed: 1 year ago
More great content to ponder deeply
Glen
Course Reviewed: 1 year ago
Professor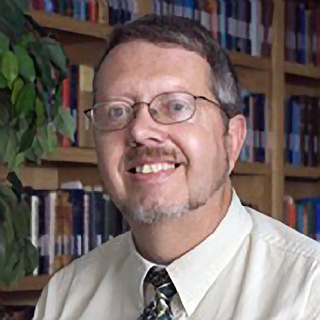 Craig L. Blomberg, PhD
University of Aberdeen in Scotland, PhD
Trinity Evangelical Divinity School, MA
Augustana College, BA
Objectives
To introduce students to survey information related to the New Testament.
To help develop critical and practical aptitudes in understanding the Bible.
To provide scholarly information that will foster a better understanding of the historical and biblical context of the New Testament.
Activities
Video Lectures
Audio Lectures
Transcripts
Discussion Questions
Handouts
Quizzes & Exams
Learning Paths
Advanced Biblical StudiesDetails
Reviews
Great value of compact teaching
Donald
Course Reviewed: 1 year ago
This course added to my understanding of scripture. It gave me a big picture view that I often miss and challenged me to think differently and deeply.
Alan
Course Reviewed: 2 years ago
The course was very helpful both academically and spiritually. I was not familiar with some of those epistles so I am glad that I could take this course.
Mizhuo
Course Reviewed: 2 years ago
Extremely good content with this lesson. I learned a number of new things and gained a number of new insights. Much appreciated.
Dale
Course Reviewed: 2 years ago