Jeremiah-Ezekiel: Human Failure & Divine Success – A Study in Contrast
Details
Number of Lessons: 3
Avg. Lesson Length: 26 Minutes
Time Required: 3 Hours Minimum
Level: Intermediate
Description
In this course, Jeremiah-Ezekiel: Human Failure and Divine Success—A Study in Contrasts, students will learn about two prophets whose ministry related to Jerusalem's fall to the Babylonians. This unthinkable event—that the city where God lived in His temple could be destroyed—is studied as a threat in Jeremiah and as a historical reality in Ezekiel. Both the miserable failure of God's people and God's success in judging and yet preserving His people are surveyed in this course that studies these two prophets.
With this course you will also receive Ray C. Stedman's teaching commentary related to this section of the Bible. Click here to see a sample chapter.
Reviews
I have a tremendous amount of new knowledge of the prophets Jeremiah and Ezekiel. It's been a blessing and a wonderful study. Great insight into how God deals with his people and us.
Evon
Course Reviewed: 3 months ago
Very good content, and some great insights. I particularly enjoyed this course because it featured two of my favorite prophets and the third lesson on the Old Testament Canon.
Dale
Course Reviewed: 1 year ago
Professor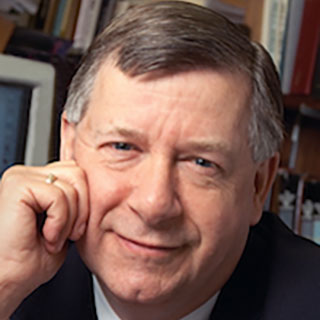 Douglas K. Stuart, PhD
Harvard University, PhD
Yale Divinity School, graduate studies
Harvard University, BA
Objectives
To introduce students to survey information of the Old Testament.
To help develop critical and practical aptitudes in understanding the Bible.
To provide scholarly information that will help students better understand the historical and biblical context of the Old Testament.
Activities
Video Lectures
Audio Lectures
Transcripts
Discussion Questions
Handouts
Quizzes & Exams
Learning Paths
Advanced Biblical StudiesDetails
Reviews
Good history. Good overview.
Donald
Course Reviewed: 1 year ago
I was impressed by the third lesson on the Canonicity of the Bible. I learned a lot from this lesson. Again, the commentary by Ray Stedman was very helpful.
Kim
Course Reviewed: 1 year ago
The prophets are so interesting. I'd like to go in depth sometime. The various perspectives explained here were informative.
Dorothy
Course Reviewed: 2 years ago
Good basic review and very good information on the Canon – I learned a lot in this unit.
Kathleen
Course Reviewed: 3 years ago
Another engaging course. Thank you.
Pamela
Course Reviewed: 3 years ago