Jonah-Habakkuk: The God of Israel and the God of the Nations
Details
Number of Lessons: 3
Avg. Lesson Length: 22 Minutes
Time Required: 3 Hours Minimum
Level: Intermediate
Description
Jonah-Habakkuk: The God of Israel and the God of the Nations is a course which demonstrates the fact that while God had chosen Israel as His covenant people, His compassion extended beyond Israel to all people. The course presents prophets whom God sent to Israel's great oppressor and prophets God sent to Judah.
With this course you will also receive Ray C. Stedman's teaching commentary related to this section of the Bible. Click here to see a sample chapter.
Reviews
I had never studied the Prophets as I have in this course. What a depth of knowledge of God but also a lot of warning. Oh the Love of God is so rich. I thank the Lord for the gift of salvation. I've been reminded that I have nothing to fear because I'm in Christ.
Evon
Course Reviewed: 3 months ago
Good insights and content. Much appreciated.
Dale
Course Reviewed: 1 year ago
Professor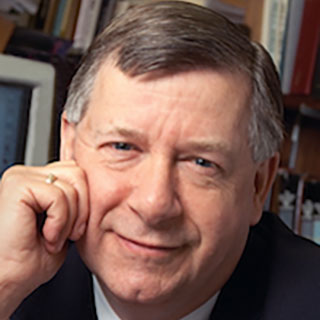 Douglas K. Stuart, PhD
Harvard University, PhD
Yale Divinity School, graduate studies
Harvard University, BA
Objectives
To introduce students to survey information of the Old Testament.
To help develop critical and practical aptitudes in understanding the Bible.
To provide scholarly information that will help students better understand the historical and biblical context of the Old Testament.
Learning Paths
Advanced Biblical StudiesDetails
Reviews
Very good!!!
Marilyn
Course Reviewed: 1 year ago
Awesome study! I have always liked the study of the Prophets.
Kim
Course Reviewed: 1 year ago
Excellent, as usual.
Diana
Course Reviewed: 1 year ago
I enjoyed studying these minor prophets and learning about the themes of these books. I gained an understanding of how these themes and lessons related to God's people in Old Testament times as well as how these themes and lessons apply to our lives today. I appreciated the added bonus of the introduction to biblical archaeology and how it contributes to our overall understanding of the Old Testament.
Sandra
Course Reviewed: 2 years ago
Dr Steward is a great teacher. Tells a story as we learn.
Dorothy
Course Reviewed: 2 years ago