Judges-1 Samuel: Israel's Choice From God-Rule to Human-Rule
Details
Number of Lessons: 2
Avg. Lesson Length: 26 Minutes
Time Required: 2 Hours Minimum
Level: Intermediate
Description
This course, Judges-1 Samuel: Israel's Choice From God-Rule to Human-Rule, covers the books of Judges, Ruth and the book of 1 Samuel. These books contrast Israel as they rebelled against God's rule in the period of Judges, but Ruth gives a snapshot of obedience during that same period. 1 Samuel examines Israel's amazing transition from having God-as-their-King to having men-as-their kings.
With this course you will also receive Ray C. Stedman's teaching commentary related to this section of the Bible. Click here to see a sample chapter.
Reviews
Excellent introduction to the books Judges through 1st Samuel.
Spyder
Course Reviewed: 6 months ago
Great comprehensive study of the OT Books of Judges and 1 Samuel.
Sulaica
Course Reviewed: 1 year ago
Professor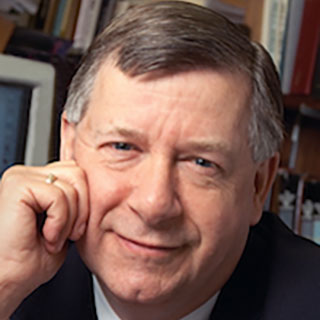 Douglas K. Stuart, PhD
Harvard University, PhD
Yale Divinity School, graduate studies
Harvard University, BA
Objectives
To introduce students to survey information of the Old Testament.
To help develop critical and practical aptitudes in understanding the Bible.
To provide scholarly information that will help students better understand the historical and biblical context of the Old Testament.
Learning Paths
Advanced Biblical StudiesDetails