Lamentations-Job: God's Path Through Pain
Details
Number of Lessons: 2
Avg. Lesson Length: 27 Minutes
Time Required: 2 Hours Minimum
Level: Intermediate
Description
Pressure and pain are realities of life. One of the verifying realities of the Old Testament record is its openness about the difficulties God's people often suffered—and were often confused by. This course, Lamentations-Job: God's Path Through Pain, studies three books that deal head-on with the pain and pressure often associated with being God's people.
With this course you will also receive Ray C. Stedman's teaching commentary related to this section of the Bible. Click here to see a sample chapter.
Reviews
This course brings so much revelation to Gods people about His plan and purpose for our lives.
As I've studied with intensity, I've learned more about the human heart and how gracious our LORD is.
Great class!
Evon
Course Reviewed: 1 month ago
I really enjoyed this particular course. I have always loved the book of Esther, but the book of Job was my favorite part. I feel like I gained the most insight from the study of Job.
Heidi
Course Reviewed: 3 months ago
Professor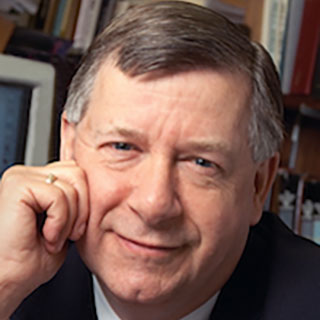 Douglas K. Stuart, PhD
Harvard University, PhD
Yale Divinity School, graduate studies
Harvard University, BA
Objectives
To introduce students to survey information of the Old Testament.
To help develop critical and practical aptitudes in understanding the Bible.
To provide scholarly information that will help students better understand the historical and biblical context of the Old Testament.
Activities
Video Lectures
Audio Lectures
Transcripts
Discussion Questions
Handouts
Quizzes & Exams
Learning Paths
Advanced Biblical StudiesDetails
Reviews
A very enjoyable course
Aileen
Course Reviewed: 5 months ago
This was my first course with Our Daily Bread University, and I greatly enjoyed the study. The material was substantively accurate and provided great insight for learning purposes. I also appreciate the testing style. Thank you for providing this service!
Lanesha
Course Reviewed: 5 months ago
Job can be hard to understand, especially when going through our own personal pain. Studying this again without angst currently in my life was helpful.
Sheryl
Course Reviewed: 6 months ago
I love the way the instructor helps us to understand what is going on in those books.
Denise
Course Reviewed: 11 months ago
Excellent overview of Lamentations, Esther and Job. Many interesting additional insights.
Ronee
Course Reviewed: 12 months ago
Great to have a simple summary of these books on suffering in Lamentations and Job.
Donald
Course Reviewed: 1 year ago
I could not stop this lecture study. As we went through the course it opened deeper understanding why Job suffered and why job was appointed by God to be challenged by Satan. But one beautiful understanding from Job is we will pure like gold…
Masayoshi
Course Reviewed: 1 year ago
Truly loved this. It really gave me great insights into these books of the Old Testament. Lamentations is not a normal go to book for me, but I learned so much about its structure and set up, it helped me appreciate its inclusion in the Scriptures. Job and Esther have always been favorites of mine, but I was able to learn so much, especially about Job through this course. Highly recommend it.
Carole
Course Reviewed: 2 years ago
I learned so much regarding suffering through studying the Books of Esther, Lamentations and Job. Ironically, while studying these books I was able to give two of my friends Godly wisdom that were suffering and encouraged them to read the books. God is amazing!!!!!
Clinton
Course Reviewed: 2 years ago
Lots to cover in these books and the lecturer does a great job of summarizing. I got the flow of Job easily. This instructor has a great way of retelling a story. I get the feel and import very quickly.
Dorothy
Course Reviewed: 2 years ago