Lamentations-Job: God's Path Through Pain
Details
Number of Lessons: 2
Avg. Lesson Length: 27 Minutes
Time Required: 2 Hours Minimum
Level: Intermediate
Description
Pressure and pain are realities of life. One of the verifying realities of the Old Testament record is its openness about the difficulties God's people often suffered—and were often confused by. This course, Lamentations-Job: God's Path Through Pain, studies three books that deal head-on with the pain and pressure often associated with being God's people.
With this course you will also receive Ray C. Stedman's teaching commentary related to this section of the Bible. Click here to see a sample chapter.
Reviews
Lots to cover in these books and the lecturer does a great job of summarizing. I got the flow of Job easily. This instructor has a great way of retelling a story. I get the feel and import very quickly.
Dorothy
Course Reviewed: 2 weeks ago
I enjoyed the lecture and material. The lecture on Lamentations was very insightful where it discussed the structure of the poetry. Thank you.
Pamela
Course Reviewed: 9 months ago
Professor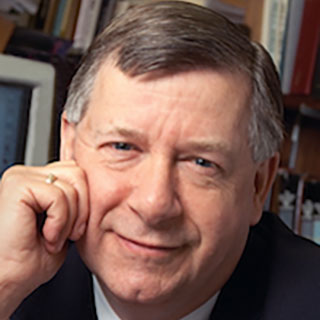 Douglas K. Stuart, PhD
Harvard University, PhD
Yale Divinity School, graduate studies
Harvard University, BA
Objectives
To introduce students to survey information of the Old Testament.
To help develop critical and practical aptitudes in understanding the Bible.
To provide scholarly information that will help students better understand the historical and biblical context of the Old Testament.
Reviews
The book of Job has always interested me so I especially loved this course. To my surprise, I am now interested to learn more about the book of Esther due to this course. The way things are explained makes it easier to understand and makes me want to learn more and go deeper into scripture. Thank you!
Juliane
Course Reviewed: 1 year ago