New Testament Basics: Things We Thought We Knew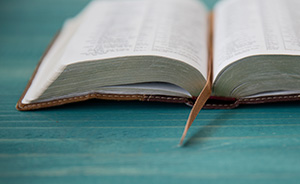 Details
Number of Lessons: 2
Avg. Lesson Length: 19 Minutes
Time Required: 2 Hours Minimum
Level: Intermediate
Description
New Testament Basics: Things We Thought We Knew provides an introduction to the New Testament as it surveys vital information that guides the student's thinking in the study of the New Testament books. This information is both basic and essential to an accurate understanding of New Testament Scriptures.
With this course you will also receive Ray C. Stedman's teaching commentary related to this section of the Bible. Click here to see a sample chapter.
Reviews
Very good introduction to the new testament. The reading section from Ray Stedmans book is very helpful.
Spyder
Course Reviewed: 2 years ago
The course is well explained in many issues that help me to have better understanding of New Testament that would affect my relationship with Christ also with people within and out side of church.
Seong
Course Reviewed: 2 years ago
Professor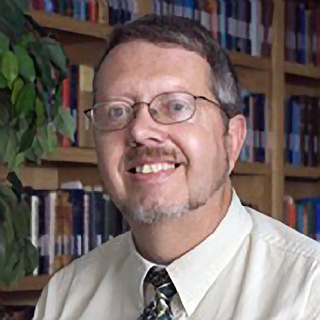 Craig L. Blomberg, PhD
University of Aberdeen in Scotland, PhD
Trinity Evangelical Divinity School, MA
Augustana College, BA
Objectives
To introduce students to survey information related to the New Testament.
To help develop critical and practical aptitudes in understanding the Bible.
To provide scholarly information that will foster a better understanding of the historical and biblical context of the New Testament.
Activities
Video Lectures
Audio Lectures
Transcripts
Discussion Questions
Handouts
Quizzes & Exams
Learning Paths
Advanced Biblical StudiesDetails
Reviews
I was really surprised to find out how much I didn't know about the New Testament. In all the years of my salvation, I never considered or investigated the Historical background of the New Testament.
Clara
Course Reviewed: 3 years ago
The course is presented in a systematic way which provide me the insights on the historical background of the old and new testament. The historical background of the different sects and religions available that time are fascinating. They provide a clearer picture has in how challenging it would be to spread the Gospels to the rest of the world. Would definitely introduce this course to those who would like to draw closer to God to appreciate the Word of God.
Daniel
Course Reviewed: 4 years ago
Good overview of what was happening culturally during the period between the Old and New Testaments, as well during the time of Christ, the first century AD.
Gregg
Course Reviewed: 4 years ago