Numbers-Joshua: The Tragedy of Fear and the Glory of Faith
Details
Number of Lessons: 3
Avg. Lesson Length: 24 Minutes
Time Required: 3 Hours Minimum
Level: Intermediate
Description
Numbers-Joshua: The Tragedy of Fear and the Glory of Faith is a study of contrasts. Israel's fear prevented them from entering the land God promised to give them, resulting in the story of wandering and death recorded in Numbers. In contrast, the books of Deuteronomy and Joshua record the preparation and triumph of faith as the people allowed God to win the Promised Land for them.
With this course you will also receive Ray C. Stedman's teaching commentary related to this section of the Bible. Click here to see a sample chapter.
Reviews
An excellent tool for easier understanding of the Old Testament.
Danvy
Course Reviewed: 3 months ago
This course has been very helpful for me to understand the historical and geographical backgrounds of Deuteronomy and Joshua. It also helped me to re-think those books in terms of God's authority and covenant.
Mizuho
Course Reviewed: 3 months ago
Professor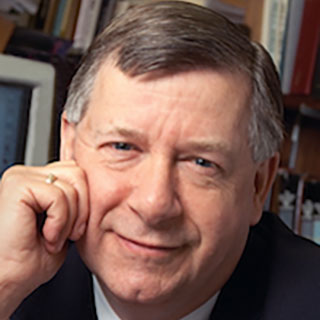 Douglas K. Stuart, PhD
Harvard University, PhD
Yale Divinity School, graduate studies
Harvard University, BA
Objectives
To introduce students to survey information of the Old Testament.
To help develop critical and practical aptitudes in understanding the Bible.
To provide scholarly information that will help students better understand the historical and biblical context of the Old Testament.
Learning Paths
Advanced Biblical StudiesDetails
Reviews
It is a good course to learn more about the Old Testament.
Pedro
Course Reviewed: 5 months ago
Excellent study.
Horace
Course Reviewed: 6 months ago
Good basic overview!
Donald
Course Reviewed: 10 months ago
I enjoyed the process and learned a lot. It was refreshing and fulfilling.
Jacqueline
Course Reviewed: 10 months ago
Good content, enlightening, particularly enjoyed the section on geography and archaeology.
Dale
Course Reviewed: 1 year ago
Wonderful course!!
Jimmy
Course Reviewed: 1 year ago
Very interesting…this course has refreshed my prior readings and brought more details [and] explanations and represent[ation] of [how] our Lord works in us as well.
Masayoshi
Course Reviewed: 1 year ago
This is a great work. thumbs up. I only humbly suggest that to aid students the right answers should be given after the exams where the students got it wrong.
Stephen
Course Reviewed: 1 year ago
I enjoyed the course, especially lesson three on the book of Joshua. The quizzes prepared me for the test, which was actually easier than the quizzes.
Cynthia
Course Reviewed: 1 year ago
The lectures are very helpful, but I had trouble keeping up with the section on archaeology. The lecturer talked very fast and presented a lot of information that was somewhat technical for this study.
Lori
Course Reviewed: 1 year ago