Revelation: The Book of Revelation – The End & The Beginning
Details
Number of Lessons: 2
Avg. Lesson Length: 23 Minutes
Time Required: 2 Hours Minimum
Level: Intermediate
Description
In Revelation: The Book of Revelation – The End and the Beginning, the New Testament and the Bible culminate with this glorious description of the Revelation of Jesus Christ. All of history's events are culminated in this fantastic story of Christ's ultimate triumph over evil and the restoration of all things to their created design.
With this course you will also receive Ray C. Stedman's teaching commentary related to this section of the Bible.
Reviews
It was very refreshing to learn about Revelation from someone who has opinions about it but is respectful to other opinions. I learned much about the genres and symbolism in Revelation. Great course!
Joe
Course Reviewed: 7 months ago
It is very informative and interesting to arouse the student's desire to learn more.
Catina
Course Reviewed: 9 months ago
Professor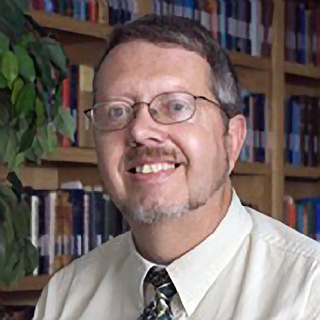 Craig L. Blomberg, PhD
University of Aberdeen in Scotland, PhD
Trinity Evangelical Divinity School, MA
Augustana College, BA
Objectives
To introduce students to survey information related to the New Testament.
To help develop critical and practical aptitudes in understanding the Bible.
To provide scholarly information that will foster a better understanding of the historical and biblical context of the New Testament.
Activities
Video Lectures
Audio Lectures
Transcripts
Discussion Questions
Handouts
Quizzes & Exams
Learning Paths
Advanced Biblical StudiesDetails
Reviews
This course made Revelation easier to understand and corrected wrong impressions of this wonderful book of the Bible.
Aileen
Course Reviewed: 9 months ago
This is such a helpful tool in order to have a good understanding of the overview and meaning of the Book of Revelation.
Danvy
Course Reviewed: 10 months ago
This course is a good introductory of the book of Revelation. It provides a foundation for one to dig deeper for the next course.
Cam
Course Reviewed: 10 months ago
Awesome. Incredibly thought provoking, especially in light of current world events (corona virus, etc). Glad the Lord has everything sorted out and under control.
Glen
Course Reviewed: 1 year ago
This was a very good introduction to Revelation. It will help lay the foundation for deeper learning. The warning not to interpret the book in light of today's current events was helpful. Thank you.
Alan
Course Reviewed: 1 year ago
The information was definitely challenging yet very informative and helpful to building up my spiritual knowledge.
Jacqueline
Course Reviewed: 1 year ago
Good overview and info.
Donald
Course Reviewed: 1 year ago
The lessons were thorough and easy to understand.
Rachel
Course Reviewed: 1 year ago
I love the book of Revelation and enjoyed getting a more in-depth view of it.
Lauryn
Course Reviewed: 1 year ago
Enjoyed the overview – very clear and understandable for such a complex book.
Regina
Course Reviewed: 1 year ago