Romans-Ephesians: The Letter to the Roman Church & Letters From a Roman Prison
Subscribe to Access
Romans-Ephesians: The Letter to the Roman Church & Letters From a Roman Prison
Details
Number of Lessons: 3
Avg. Lesson Length: 25 Minutes
Time Required: 3 Hours Minimum
Level: Intermediate
Description
Rome was the capital of the world. Although Paul hadn't yet visited there when he wrote his epistle to the Christians at Rome, he wanted to make certain they were clear on what the Gospel really was. In the Roman epistle, we have Paul's great theological statement on God's salvation. Later, Paul was imprisoned in Rome while waiting for his trial before Caesar. While there, he wrote four letters. In this course, Romans – Ephesians: The Letter to the Roman Church & Letters from a Roman Prison, we study the letters Paul wrote both to and from Rome.
With this course you will also receive Ray C. Stedman's teaching commentary related to this section of the Bible.
Reviews
I found the information about the Catacombs super interesting.
Chelsea
Course Reviewed: 2 months ago
I love the book of Romans. This lesson showed me why. By outlining it in a way that allows me to truly understand it better than ever before! This leads me into the prison books, which share a lot of what Paul teaches in Romans.
Kim
Course Reviewed: 1 year ago
Professor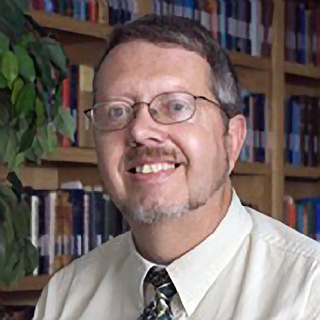 Craig L. Blomberg, PhD
University of Aberdeen in Scotland, PhD
Trinity Evangelical Divinity School, MA
Augustana College, BA
Objectives
To introduce students to survey information related to the New Testament.
To help develop critical and practical aptitudes in understanding the Bible.
To provide scholarly information that will foster a better understanding of the historical and biblical context of the New Testament.
Activities
Video Lectures
Audio Lectures
Transcripts
Discussion Questions
Handouts
Quizzes & Exams
Learning Paths
Advanced Biblical StudiesDetails
Reviews
Love seeing archeology prove things from the scriptures!
Diana
Course Reviewed: 1 year ago
Another great and informative course
Glen
Course Reviewed: 1 year ago
Liked this course and the archeology is interesting.
Donald
Course Reviewed: 1 year ago
Good course. I learned some new information about archaeological work.
Barry
Course Reviewed: 1 year ago
Great lesson
Michael
Course Reviewed: 2 years ago
Excellent course!
Gina
Course Reviewed: 2 years ago
The course was valuable and interesting. I learned a lot about the prison epistles and archaeological findings that collaborate with scripture.
Cathleen
Course Reviewed: 2 years ago
Good content and insights. I particularly enjoyed the lesson on Archaeological Evidence, and how it has added to Biblical studies.
Dale
Course Reviewed: 2 years ago
It is good to view these books of the Bible as letters written from prison where Paul could have time to listen to the Lord and communicate to us how a Christian should live. I think it was good to talk about salvation being by faith alone but emphasizing that does not mean we should live like the rest of the world. On the contrary, if salvation has truly come and we are new creations, we should see the Lord at work in all areas of our life and our life become more like Christ's life as we walk with the Lord.
The last lesson on archeology was a bit heavy for someone not really acquainted with that field but it did bring out some important information about all that has been discovered to verify the truth of Scripture. That was the hardest part for me to digest but I know it is important.
James
Course Reviewed: 2 years ago
Fascinating information on archaeology and history.
Dorothy
Course Reviewed: 2 years ago