Ten Reasons to Believe in Christ Rather than Religion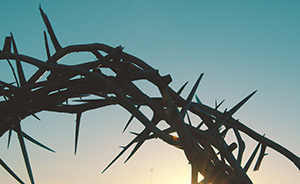 Details
Number of Lessons: 10
Avg. Lesson Length: 5 Minutes
Time Required: 4 Hours Minimum
Level: Intermediate
Description
We live in an extremely religious world—a world that can be very confusing, even bewildering. Is it enough to say that all beliefs are of equal value as long as you are sincere? Is there spiritual security in being a "religious" person? Or, is there a better way . . . a way that offers certainty and hope? In this study, you will have the opportunity to consider "Ten Reasons to Believe in Christ Rather Than Religion" and see the evidence for Jesus as Savior. Decide for yourself if you will choose to trust in Christ or in religion.
Reviews
Thought provoking.
Jessica
Course Reviewed: 7 months ago
That was an awesome course! It really helped to understand the elements of my faith, tools to help me bring someone to Christ: I feel more confident now to answer questions. Enriching course. I never understood religion that way and its danger.
Ghislaine
Course Reviewed: 2 years ago
Professor
Our Daily Bread University
Objectives
To introduce students to the basic fundamentals of the Christian faith.
To provide scholarly and historical evidence for the validity of Christianity.
To encourage logical thinking in evaluating the authenticity of the teachings of Jesus and of the Bible.
Learning Paths
Spiritual Growth FoundationsDetails